Podcast: Play in new window | Download (Duration: 10:47 — 9.9MB)
Subscribe: Apple Podcasts | RSS | More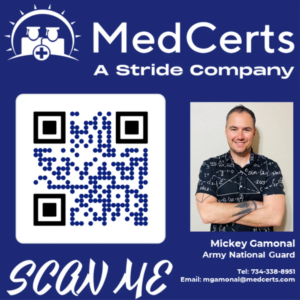 The Army offers a variety of education and career advancement opportunities to its personnel, including tuition and credentialing assistance programs. These programs aim to provide Army soldiers with the necessary skills and knowledge to advance their careers both during and after their service.
One of the most popular education assistance programs offered by the Army is the tuition assistance program (TA). This program provides up to $250 per semester hour and $4,500 per fiscal year to soldiers who want to pursue their educational goals while serving in the Army. This assistance can be used to cover tuition costs for courses taken at accredited colleges and universities, as well as other educational institutions. Soldiers can also use TA to pursue a high school diploma or a General Education Development (GED) certificate.
In addition to TA, the Army offers credentialing assistance programs to help soldiers obtain industry-recognized certifications and licenses in fields related to their military occupation. The Army Credentialing Assistance Program (CA) provides up to $4,000 per fiscal year to cover costs associated with earning a credential, including exam fees, study materials, and other related expenses. Soldiers can choose from over 1,600 credentials in a variety of fields, including information technology, healthcare, transportation, and more.
One of the main benefits of these programs is that they help soldiers advance their careers while they are still serving in the Army. By earning a degree or a certification, soldiers can increase their qualifications and become more competitive for promotions and career opportunities within the military. Additionally, these programs can help soldiers transition to civilian careers after they leave the Army, as they provide them with the skills and credentials needed to succeed in the civilian workforce.
In conclusion, the Army's tuition and credentialing assistance programs offer valuable opportunities for soldiers to advance their education and careers. These programs provide financial assistance and support to help soldiers pursue their educational and professional goals, both during and after their service. By taking advantage of these programs, soldiers can increase their skills, knowledge, and qualifications, and achieve greater success in their military and civilian careers.